Customize the Ribbon
The ribbon in Excel can be customized. You can easily create your own tab and add commands to it.
1. Right click anywhere on the ribbon, and then click Customize the Ribbon.
2. Click New Tab.
3. Add the commands you like.
4. Rename the tab and group.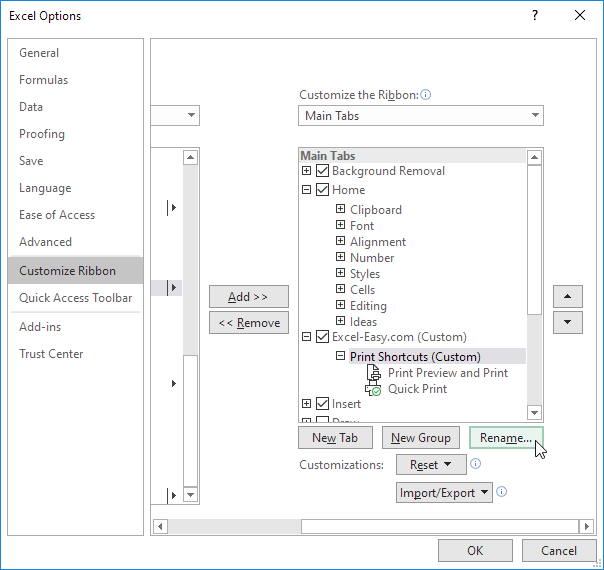 Note: you can also add new groups to existing tabs. To hide a tab, uncheck the corresponding check box. Click Reset, Reset all customizations, to delete all Ribbon customizations.
5. Click OK.
Result.